Spinach & feta frittata
---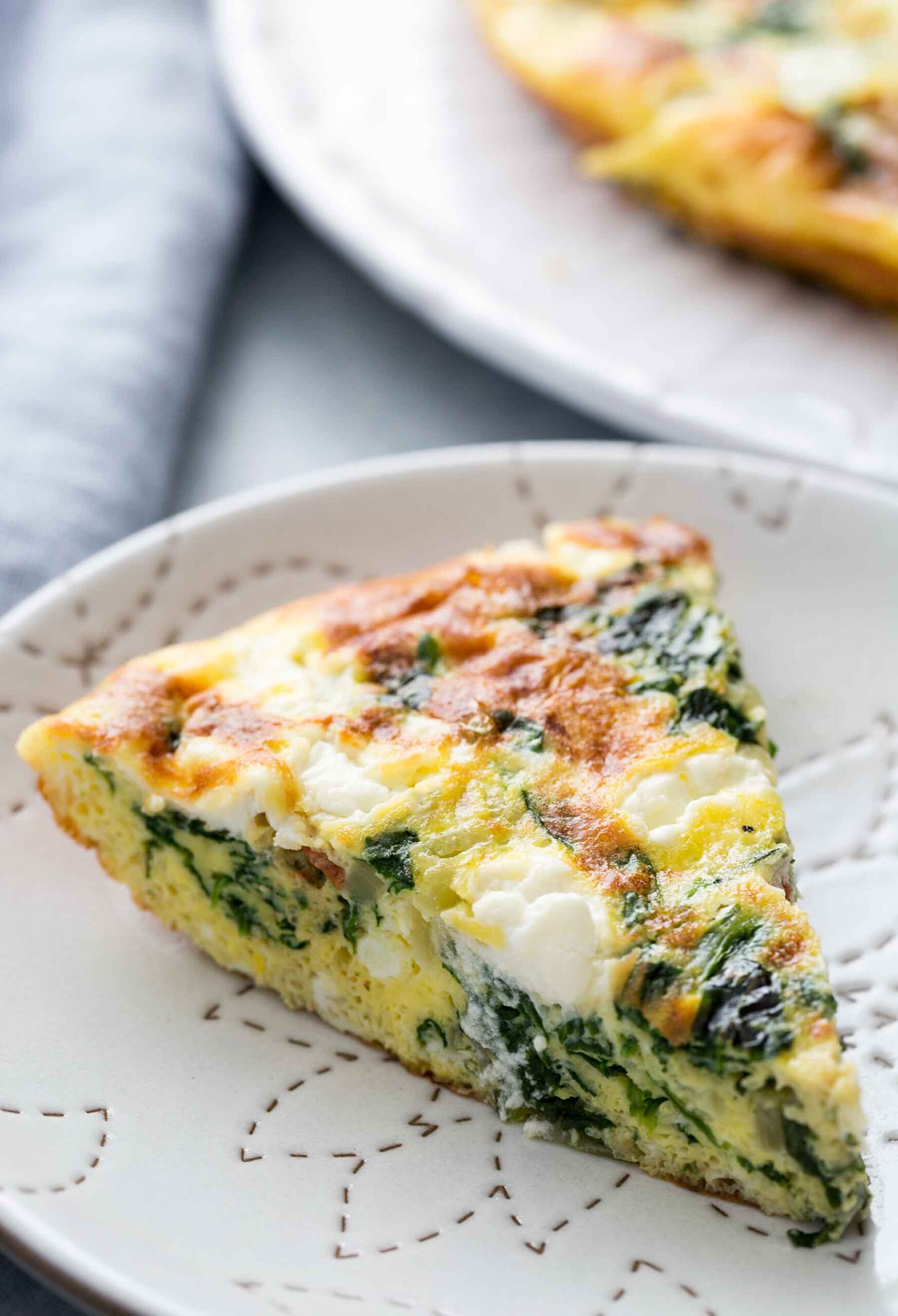 SERVES 4
Canutrition tip: This recipe was supplied by Anna, who has been struggling with a dull appetite during her chemo. Eggs are easy to eat and can be cooked in many ways.
Eggs may seem quite humble but they also have some impressive health benefits. They are an inexpensive source of high-quality protein. More than half the protein of an egg is found in the egg white along with vitamin B2 and lower amounts of fat and cholesterol than the yolk. The whites are rich sources of selenium, vitamin D, B6, B12 and minerals such as zinc, iron and copper. Egg yolks contain more calories and fat. They are the source of cholesterol, fat-soluble vitamins A, D, E and K and lecithin, although, despite their history, eggs do not directly contribute to the increase in cholesterol levels.
Ingredients
5 eggs, whisked
1 packet frozen spinach, defrosted or a bag of fresh spinach
1 punnet cherry tomatoes, halved
100g feta, grated or crumbled
a sprinkle of herbs & spices of your choice (I like oregano, chives, paprika or turmeric)
salt and pepper to taste
Method
Preheat oven to 180°C
Mix all ingredients together in a large bowl
Pour frittata mixture into a lined baking tray and bake for 40-45 minutes
Alternatively, cook in a large non-stick frypan on low heat. Add the egg mixture into the saucepan and gently move the filling around to evenly distribute the egg. Cook over medium-low heat for 8-10 mins until set underneath and on the sides
Wrap the handle of the pan in a wet cloth. Place under a moderately hot grill about 8 cm from the heat source for about 5 mins or until frittata is golden and cooked on top.
Nutrition Information:
Half serve of the Frittata Per Serve
330kcal, Fat 22g, Saturated 11g, Protein 25g, Carb 11g, Fibre 5g, Sodium 726 mg