Homemade baked beans on toast
Cooking Time: 20 Minutes Serves: 4
---
vegetarian, high fibre, soft, protein, anti-oxidant rich, (optional gluten free - serve with gluten free toast)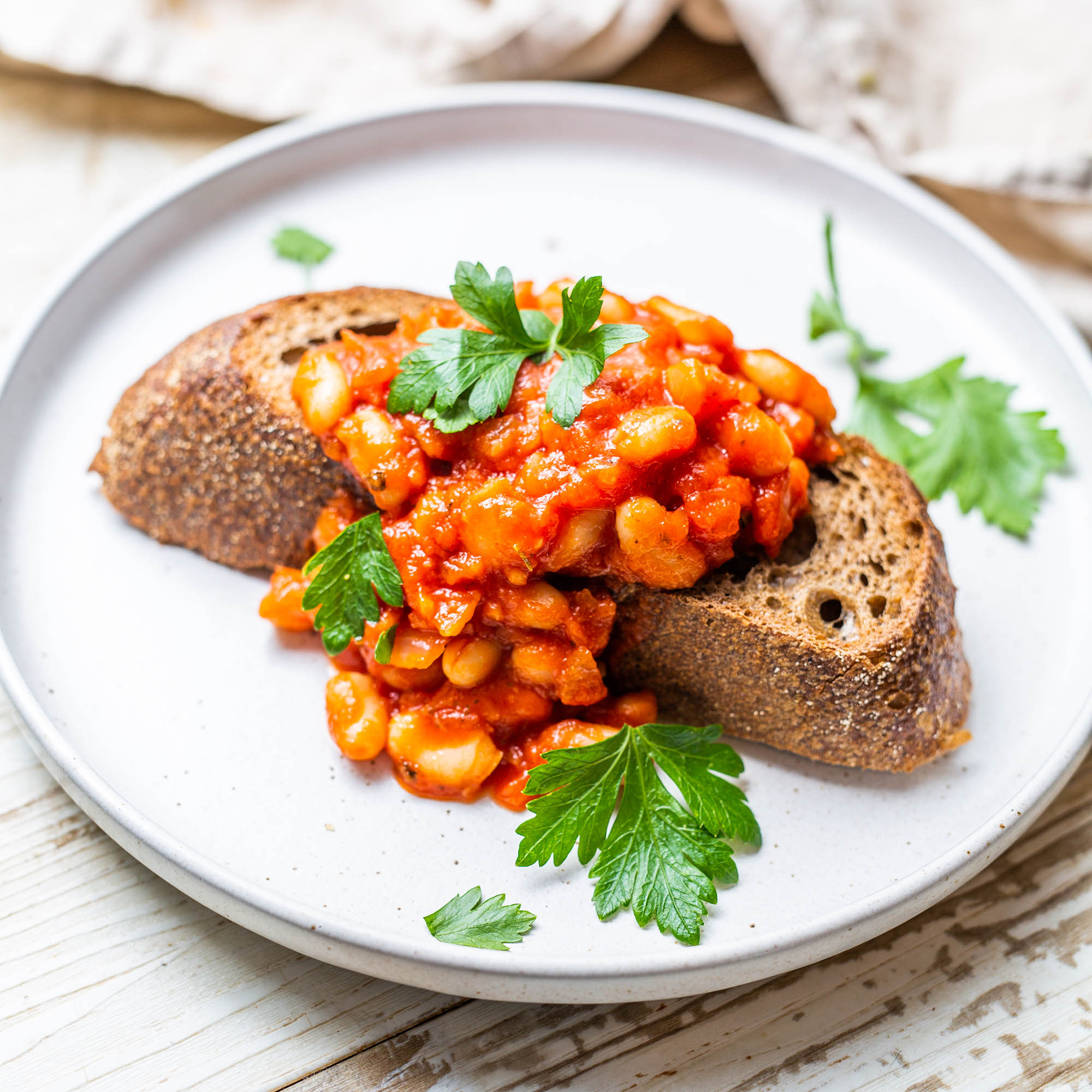 Goodness provided
The legumes used in this home-made baked beans are nutrient packed. They dish up lots of fibre, protein, vitamins and minerals. They are also a low glyceamic protein that can do a great job of satisfying hunger for longer, they are soft and easy to eat. They also make a great lunch or easy dinner meal. Canned baked beans are also an easy and nutritious meal option if time is short. Just look for the no added salt and sugar options.
Ingredients
400g can of cannellini beans
400g can of kidney beans
dash of olive oil
5 garlic cloves, chopped
2 tsp thyme leaves, chopped
1 tbsp wholegrain mustard
1 tbsp brown sugar
1/4 cup cider vinegar
2 tbps curry powder
400g can chopped tomatoes
600ml tomato passata
2 tbsp tomato paste
1/2 cup flat-leaf parsley leaves, finely chopped
Serve with wholegrain toast (if gluten free diet is needed serve with gluten free wholegrain toast)
Method
Heat a dash of olive oil in a large non-stick fry pan. Cook onion garlic and thyme, stirring for 2-3 minutes.
Drain the canned cannellini and kidney beans, add into the fry pan with the onion mix.
Then add into the pan the mustard, brown sugar (optional) vinegar, curry powder, tomatoes, passata and tomato paste.
Simmer and cook for 1o minutes or until beans are tender.
Season with a sprinkle of pepper and salt, then serve with wholegrain toast, with a scrape of margarine and fiinely chopped parsley leaves.
Nutrition (Per serve)
Energy 412 kcal, Fat 12g Sat Fat 2g, Protein 20g, Low GI Carb 61g, Fibre 12g, Sodium 81mg