Fresh Muesli
Cooking Time: 10 Minutes Serves: 4 serves
---
High protein, fibre, antioxidants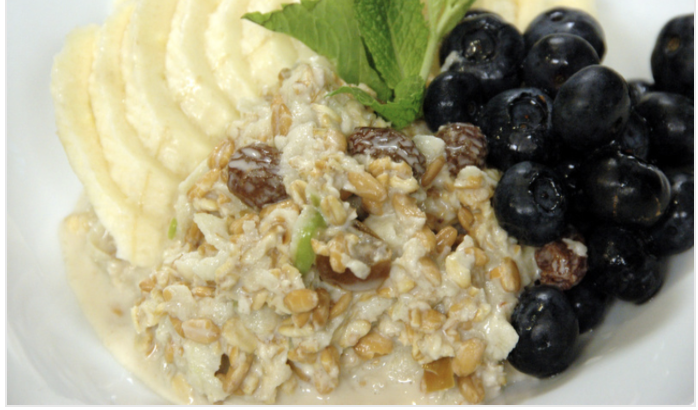 Ingredients 
2 large granny smith apples
1 cup of apple juice
1 cup of a raw muesli mix or oats
1/2 cup of Greek or Vanilla yoghurt
sprinkle of cinnamon
Method
Grate the granny smith apples into a large bowl and mix in the apple juice, muesli or oats and greek yoghurt.
Stir the ingredients til well mixed. Cover and store overnight in the fridge. The mixture will soak up juice and yoghurt.
Serve the following day with a sprinkle of cinnamon. You can also add a tsp of linseeds, chia seeds and nuts.
The muesli will keep in the fridge for several days.
Nutrition per serve:

Energy 200 kcal, protein 5g, fat 5g, sat fat 1g, carbohydrates 41g, fibre 6g