10 minute salmon pasta
Cooking Time: 10 Minutes Serves: 4
---
soft, high omega 3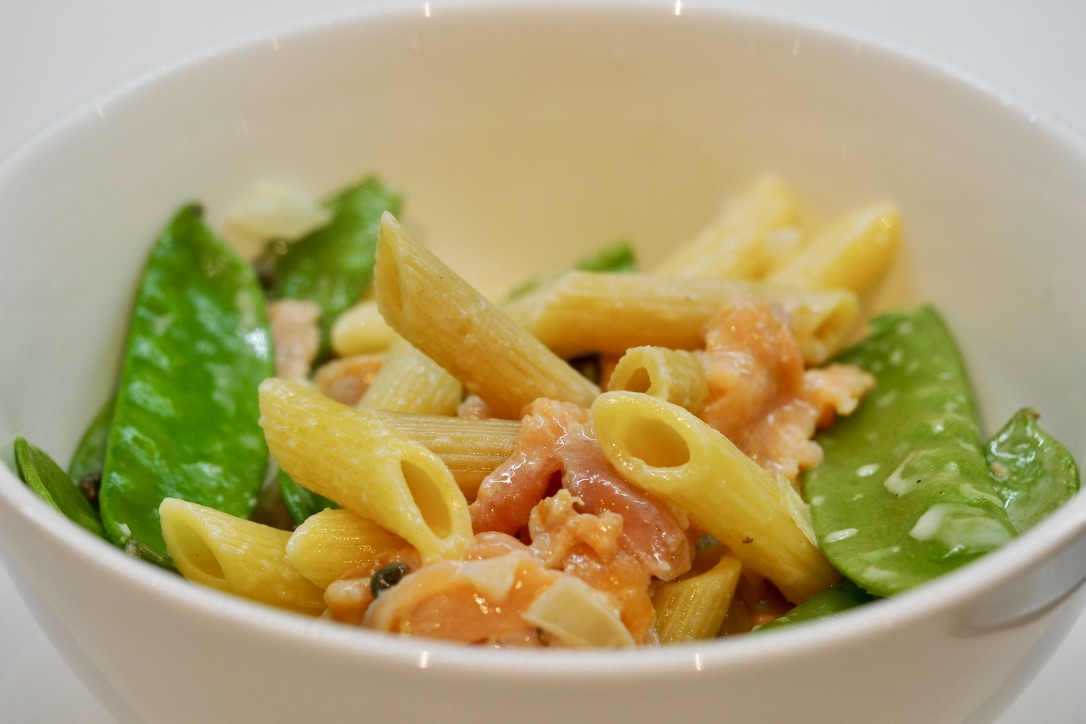 CANutrition Tip: Salmon is a cold-water fish that is rich in omega 3 fatty acids, known to help relieve inflammatory conditions. There is also evidence that including regular fish meals can help reduce risk of breast, prostate and bowel cancer risks. Try to buy wild salmon if available.

Ingredients
300g dried pasta
200g snow peas, trimmed, halved lengthways
2 tbsp of capers
1 tbsp extra virgin olive oil
400g smoked salmon
2 tsp grated lemon rind
100ml light or low-fat cream
100g of light cream cheese
2 tbsp chopped fresh dill
1 small onion, finely chopped
2 tbsp lemon juice
Lemon zest, to serve
Method
1. Cook pasta in a large saucepan of boiling water following packet instructions until al dente, turn the heat off and add in the snow peas for the last 2 minutes of cooking. Drain.
2. Meanwhile, in a small fry pan add a splash of oil and cook the onion for 2-3 minutes. Turn off the heat and add smoked salmon, cut into small slices, the capers and the lemon rind. Turn the heat on low and cook for 1 minute.
3. Drain the pasta, but leave a little of the pasta water in the saucepan. Add in the salmon and onion mix. Mix in the cream and cream cheese. Then add a good squeeze of lemon juice.
4. Turn the heat on the stove to medium and cook for 1-2 minutes or until the pasta sauce is warm.
5. Then serve in bowls with a sprinkle of dill.