Chia, mango and coconut pudding
Cooking Time: 5 Minutes + 4 hours refridger Serves: 2
---
high protein, omega 3 fatty acids, fibre, phytonutrients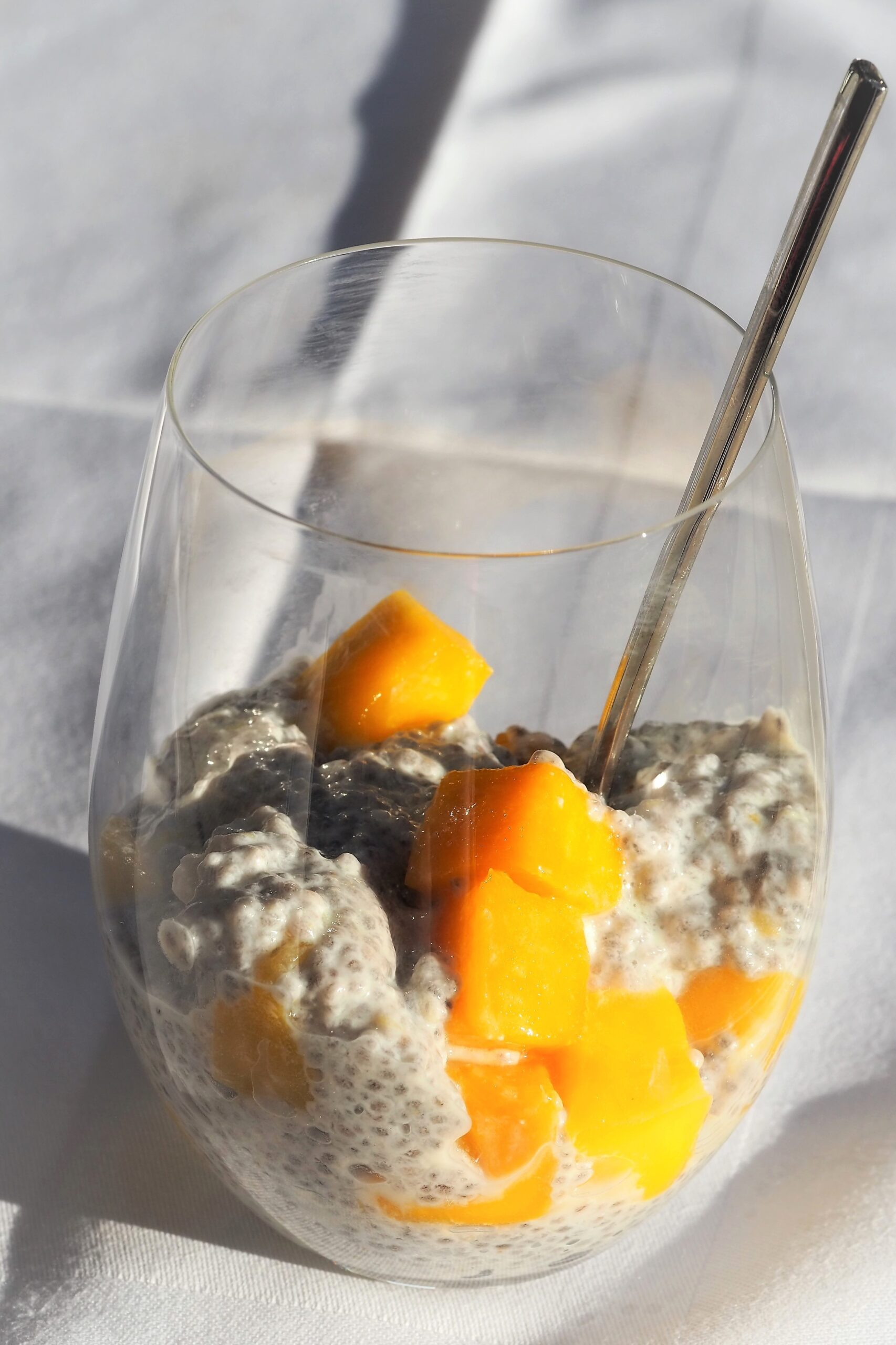 Goodness provided
The flavours in this pudding will transport you to a tropical paradise. Whilst the chia seeds, coconut milk and mango will fill you up with protein, omega 3 fatty acids and lots of extra nutrients. Tropical flavours like mango and pineapple can hit the spot when the taste buds are dull or metallic.
Ingredients
400g can lite coconut cream
2 tbsp honey (adjust to taste)
2 tbsp frozen mango (you can substitute in any fruit)
1/3 cup chia seeds
extra fresh or frozen mango to serve
Toasted coconut flakes
Method
Method
1. Place coconut cream, honey, mango and chia seeds in a bowl and stir well to combine. Divide into four small ramekin dishes or glasses
2. Cover and store in the fridge for 4 hours or overnight to thicken.
3. Serve topped with mango or banana or other tropical fruits and a sprinkle of toasted coconut flakes. (toast coconut on a baking tray in the oven set at 180C for 10 minutes or until golden brown)
Nutrition per serve: Energy:271 Kcal, Fat 15g, Sat Fat 9g, Protein 4g, Carb 31g, Fibre 8g Sodium 26mg