Slow cooker chicken faijta quinoa soup
Cooking Time: 4-6 hours in slow cooker Serves: 2
---
high protein, fibre, phytonutrients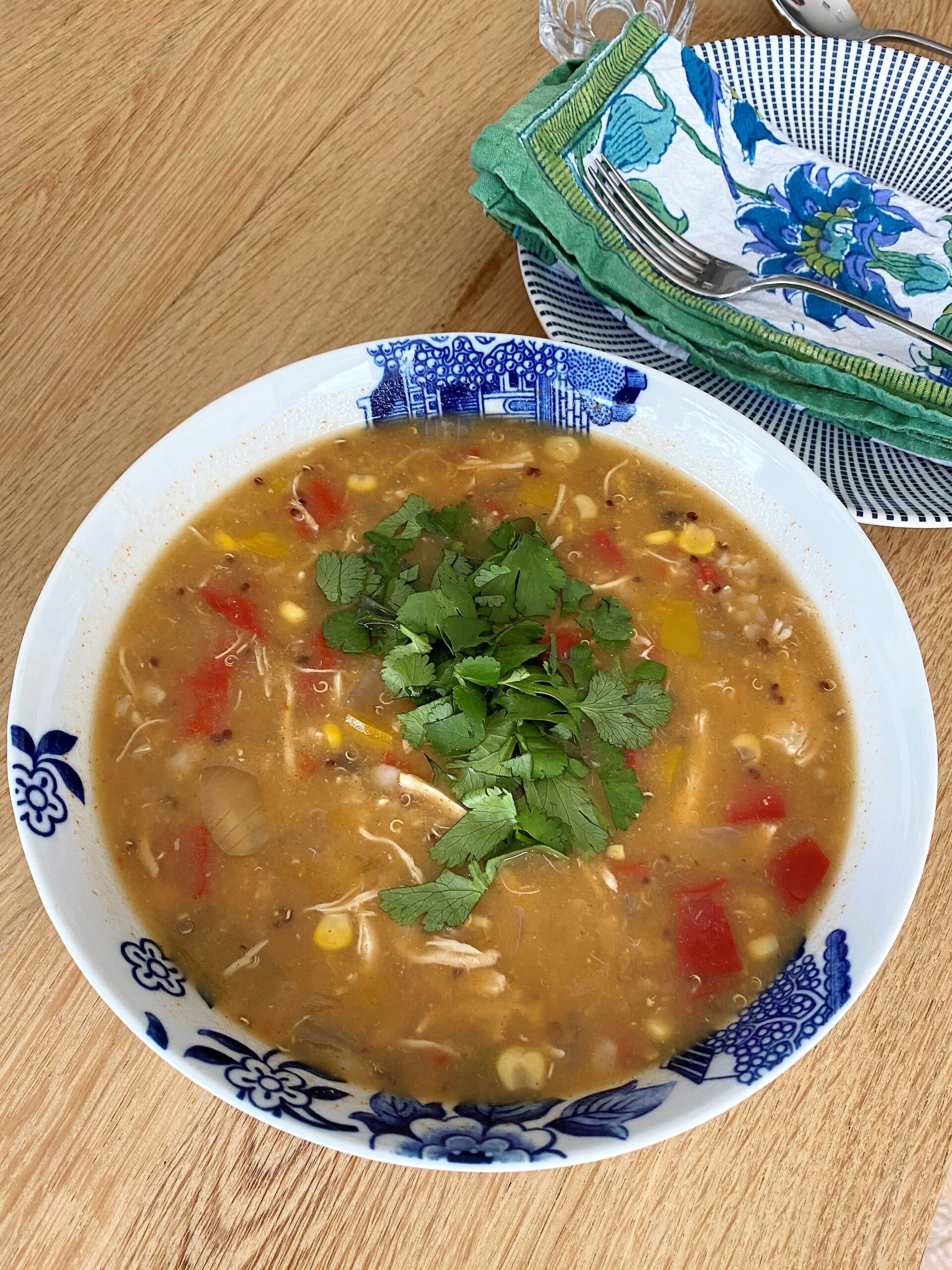 Goodness provided
Adding pulses such as black beans into meals like soups provides an extra plant protein and fibre boost. A serve of pulses can also help reduce the blood sugar and insulin hit by up to 50%. Canned lentils are the easiest add-in option.
Ingredients
600g skinless chicken breasts
1 cup uncooked quinoa, rinsed
2 red capsicums, chopped
1 medium onion, chopped
3 cloves garlic, minced
4 cups  chicken broth
Juice of 1 lime
450g can diced tomatoes
1-2 finely chopped green or red chillis
450g of canned black beans drained and rinsed
1 cup frozen corn
1 1/2 tbsp chilli powder
1 tbsp cumin
2 tsp paprika
2 tsp salt
Toppings (optional): coriander, avocado, lite sour cream
Method
1. Add chicken and the rest of ingredients into the slow cooker bowl or a large crockpot, cover and place on high for 3 to 4 hours or low 6 to 8 hours.
2. Remove chicken and shred with two forks then add back into the slow cooker. Season with additional salt and seasonings if needed.
3. Spoon soup into bowls and top with favourite toppings, enjoy!
Nutrition per serve: Energy:406 Kcal, Fat 8g, Sat Fat 1g, Protein 38g, Carb 52g, Fibre 12g Sodium 1200mg