Muesli, yoghurt and raspberry coulis
Cooking Time: 5 Minutes + 4 hours refridgerated Serves: 4
---
fibre, phytonutrients, calcium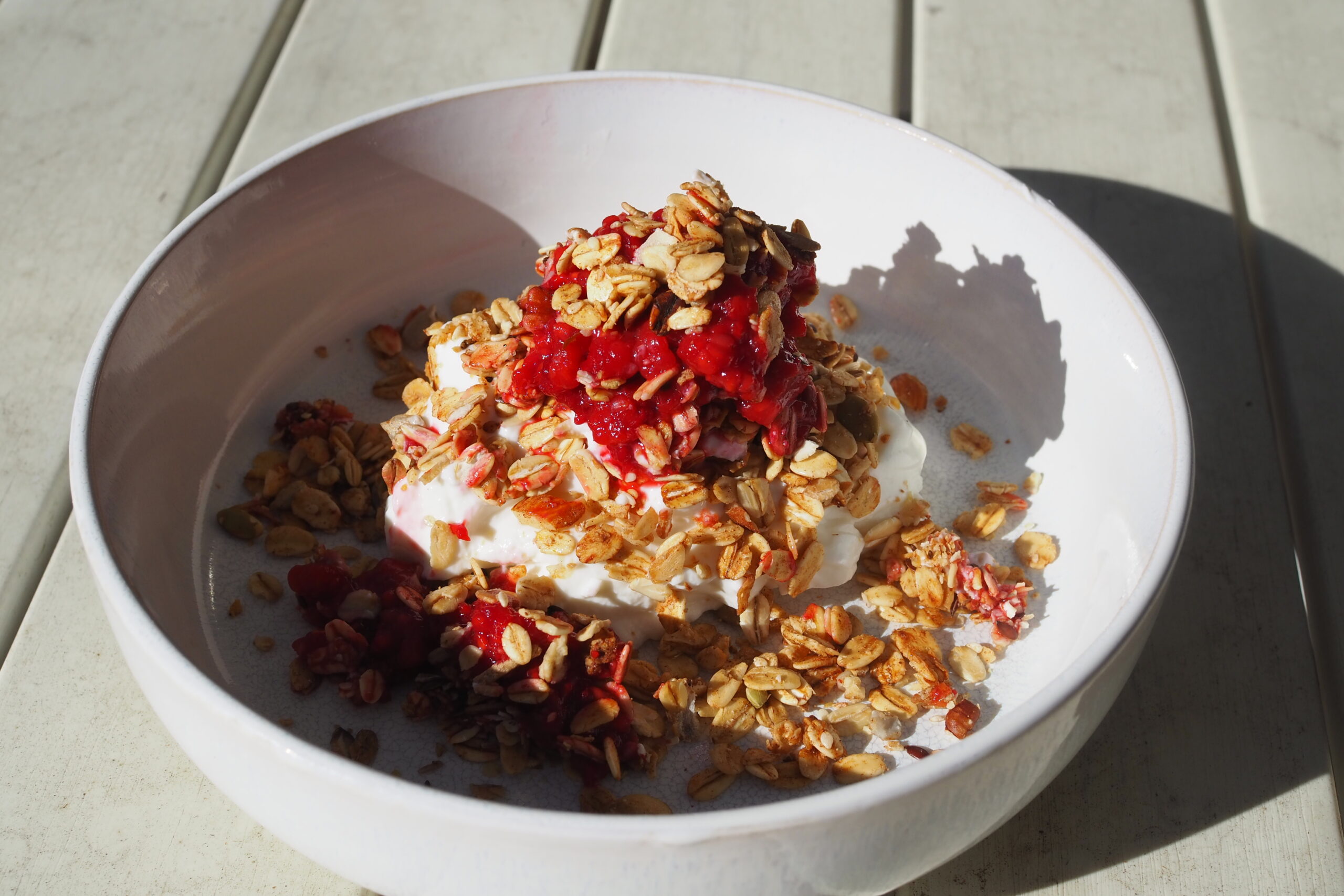 Goodness provided
You cant go wrong starting your day with a bowl of wholesome muesli, with Greek yoghurt and fruit. Muesli is loaded with wholegrains, seeds and fibre. The yoghurt serves provides 1 of 3-4 serves of dairy foods and a good hit of protein and fruit adds colour and of course lots of antioxidant nutrients. If you are trying to manage your weight, just be sure to contain the serve of muesli to between 1/4 - 1/2 half a cup.
Ingredients
1/4 cup of the Carman's fruit free muesli (this is a low FODMAP muesli option)
2-3 tbsp of low-fat Greek yoghurt (switch to lactose free yoghurt if needed)
1/4 cup of frozen or fresh raspberries
Method
Method
1. If you are using frozen raspberries warm them in the microwave for 40 seconds.
2. Put the yoghurt, museli and the raspberries in a bowl to serve
Nutrition per serve: Energy:271 Kcal, Fat 15g, Sat Fat 9g, Protein 4g, Carb 31g, Fibre 8g Sodium 26mg