Eggplant, mushroom and lentil pasta
Cooking Time: 40 Minutes Serves: 4
---
vegetarian, high protein, high fibre (Gluten free if served with gluten free pasta)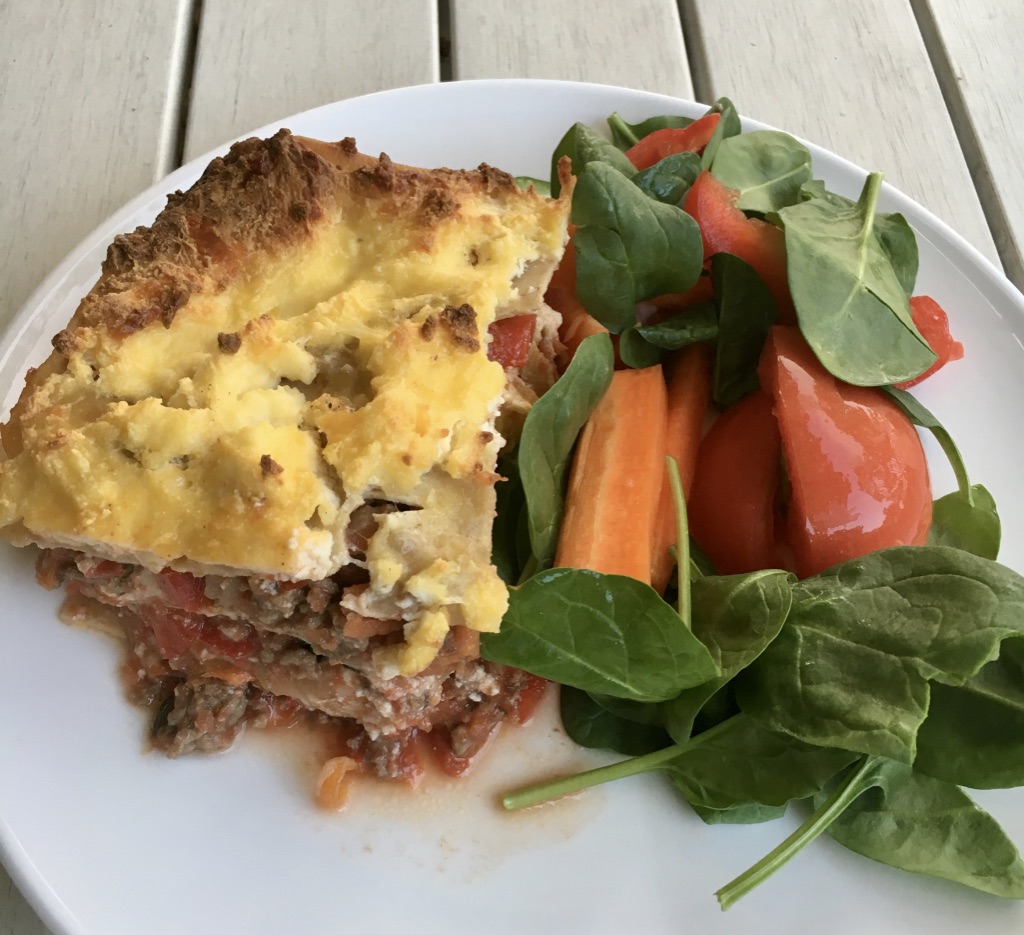 Goodness provided
This is an easy and delicious pasta dish. It is packed full of goodness lentils, tomatoes, egg plant and the mighty mushrooms.
Ingredients
1 tbsp olive oil
750g mixed mushrooms (I used Brown, swiss and field mushrooms), finely chopped
1 brown onion, finely chopped
4 garlic cloves, crushed
1 small-medium eggplant (about 400g), chopped into 1cm cubes
1 tbsp ground cumin
1 tbsp ground coriander
1 tbsp sweet smoked paprika
2 tsp dried oregano
1/4 cup of red wine
400g tin of lentils, drained
2 x 400g cans crushed tomatoes
½ cup semi-dried tomatoes or small jar of piquillo peppers, blended
1 tbsp harissa paste
500g fresh pasta
freshly grated parmesan and finely chopped basil, to serve
Method
In a slow cooker or a large casserole dish, add the oil and the mushrooms, garlic, onion and eggplant and cook until golden, stirring occasionally (about 2-5 minutes)
Add the spices and cook for another minute before adding the wine, tinned and semi-dried tomatoes (or the blended piquillo peppers), drained tin of lentils and harissa. Turn the heat to low and simmer for 45 minutes or until the liquid has reduced and the sauce thickens.
 Meanwhile, cook pasta in a large saucepan of boiling salted water until al dente (3-5 minutes or according to packet instructions). Drain and divide among bowls. Spoon over the eggplant sauce and serve immediately, serve with sprinkle chopped basil and scattered with parmesan.
Nutrition (Per serve)
Energy 550kcal, protein 29g, fat 7g, sat fat 1g, carb 98g, fibre 21g, sodium 482mg