Tumeric chickpea and lentil curry with spinach
Cooking Time: 20 minutes Serves: 4
---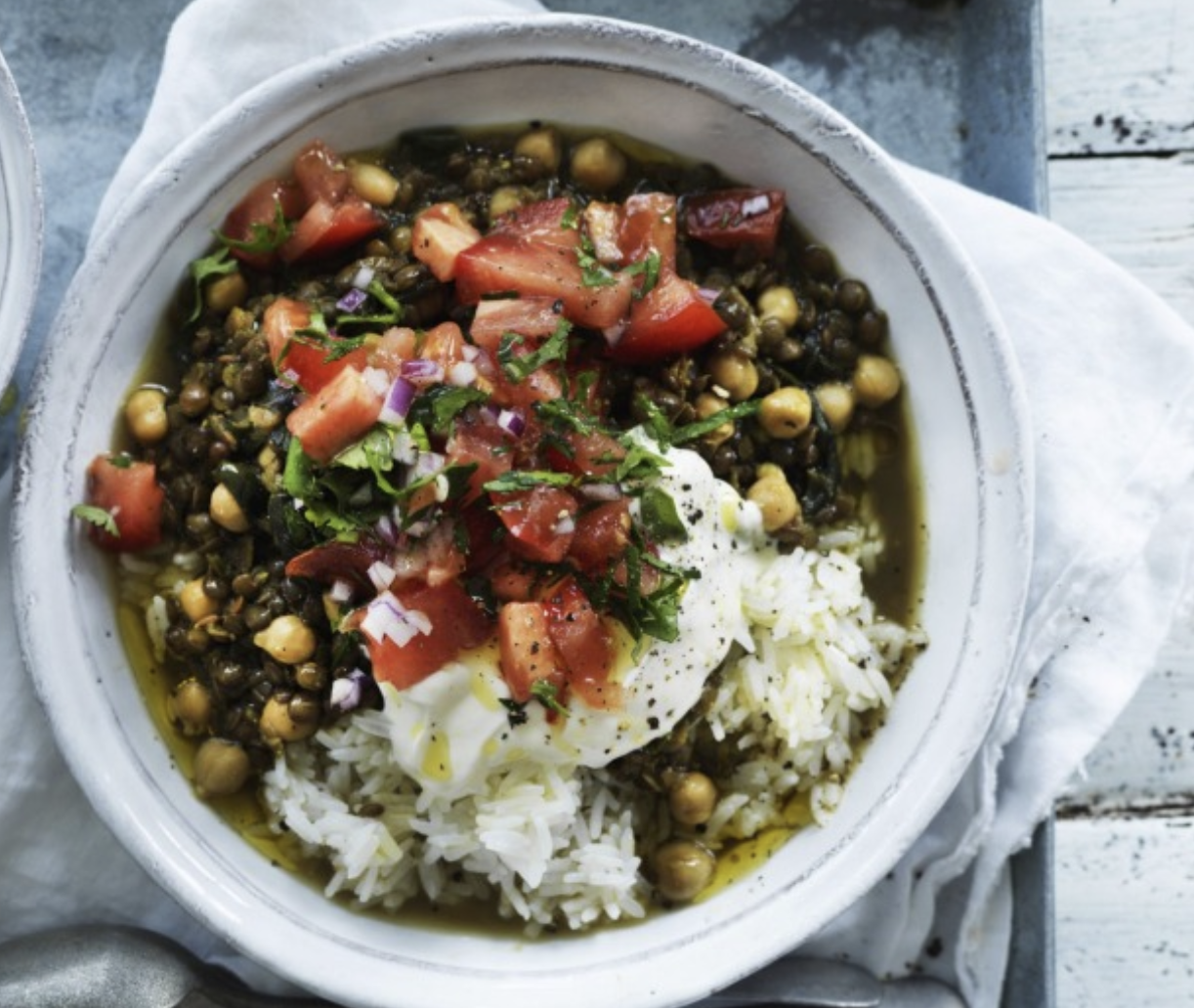 Goodness provided: This is a delicious curry, that can be lifted with the addition of a tomato and coriander type salsa and small serve of brown rice. It is full of plant protein powers (chickpeas and lentils), very high in fibre and the hard working spices turmeric and cumin.
Ingredients
400g can of drained brown lentils (quicker)
½ tsp ground turmeric
1 bay leaf
1 bunch spinach, leaves picked, washed well and shredded
1 tsp sea salt
½ tsp red chilli powder
1 tsp cumin seeds, toasted and lightly crushed
1 cup tinned chickpeas, drained
1 fresh long red chillies, cut into thin rounds
1 tbsp Greek-style yoghurt
juice of 1 lime
steamed brown rice, to serve
chopped tomatoes and chopped coriander, to serve (optional)
Add the drained brown lentils, chickpeas, spinach, sea salt, chilli powder, cumin and 80ml (⅓ cup) water.
Stir to combine, then return to a simmer. Cover and simmer gently for 30 minutes, stirring from time to time.
Stir in the fresh chilli and spoon into a serving bowl. Add the yoghurt on top, then the lime juice, and serve with steamed rice.
Top with chopped tomatoes and coriander, if using.
Nutrition per serve
Per Serve: Energy 392 Kcal (1646KJ), Fat 5g, Sat Fat 1g, Protein 20g, Carb 71g, Fibre 16g, Sodium 884mg