Veggie loaded beef lasagne
Cooking Time: 60 minutes Serves: 4
---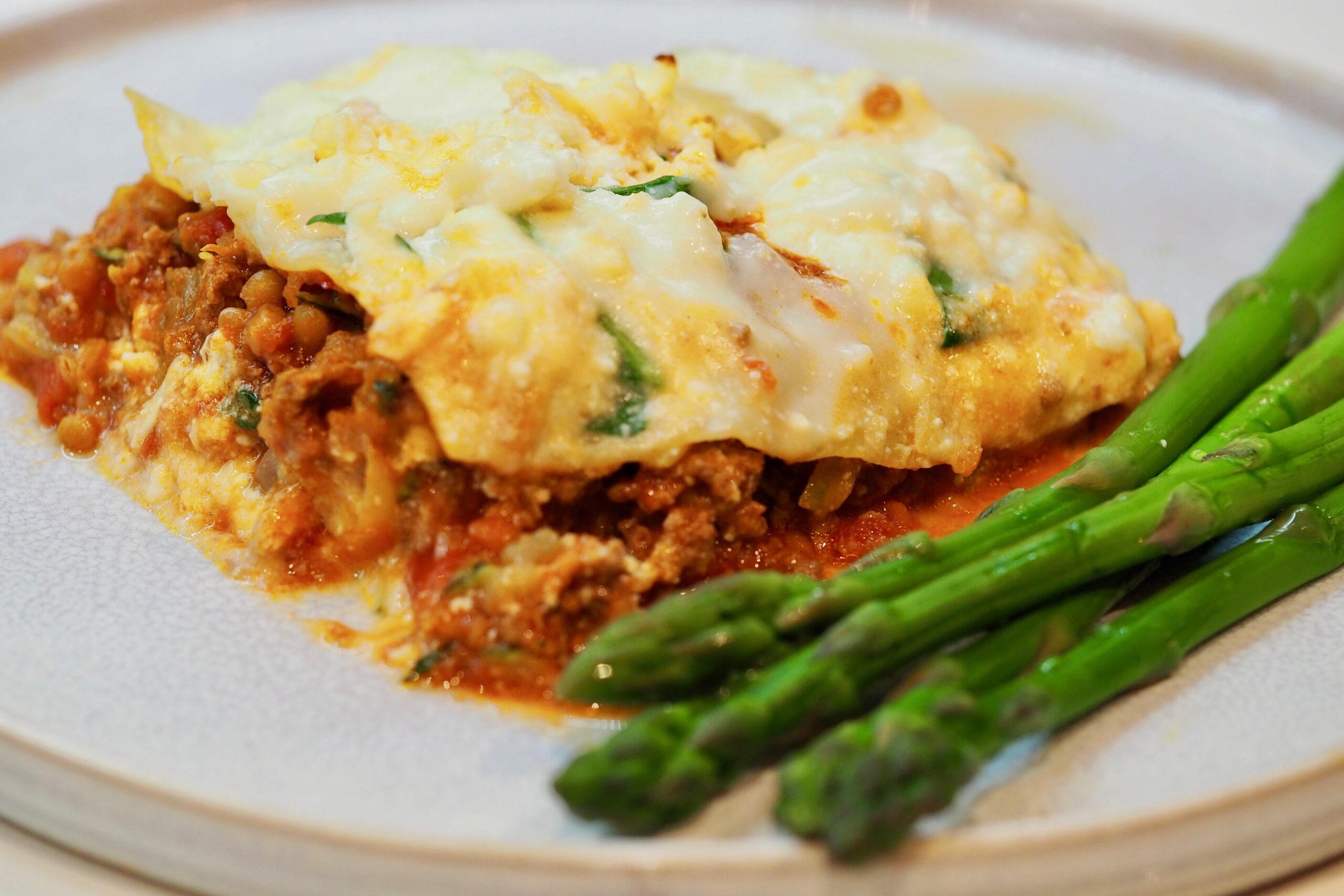 Goodness provided
This lasagne is a healthy take on a usual beef lasagne recipe. It incorporates lots of extra grated vegetables, lentils and a ricotta cheese sauce. It is also soft and a meal that may be easier to eat if you have having taste or swallowing difficulties.
Ingredients
2 tsp olive oil
1 brown onion, finely chopped
2 garlic cloves, crushed
2 x 400g tins of tomatoes
1 tbsp tomato paste
1 large grated zucchini
1 tin of brown lentils, drained
2 large grated carrots
a small bag of spinach
1 tbsp Worcestershire sauce
1 beef stock cube crumbled
white sauce
60g of butter, melted
60g of flour
pinch of mustard powder
pepper and salt
400g ricotta cheese
60g of parmesan cheese, grated
250g of dried lasagne pasta sheet
Method
Heat oil in a large heavy-based saucepan over medium heat. Add onion and garlic. Cook, stirring, for 3 minutes or until onion is tender.
Add mince. Cook, stirring with a wooden spoon to break up mince, for 5 minutes or until browned.
Add tomatoes, grated vegetables, worcestershire sauce and the beef stock cube crumbled into 1/4 of a cup of boiling water.
Season with salt and pepper. Bring to the boil. Reduce heat to low. Simmer, uncovered, for 40 minutes or until sauce has thickened.
Nutrition (Per serve)
Energy 412 kcal, Fat 12g Sat Fat 2g, Protein 20g, Low GI Carb 61g, Fibre 12g, Sodium 81mg