Taste changes
---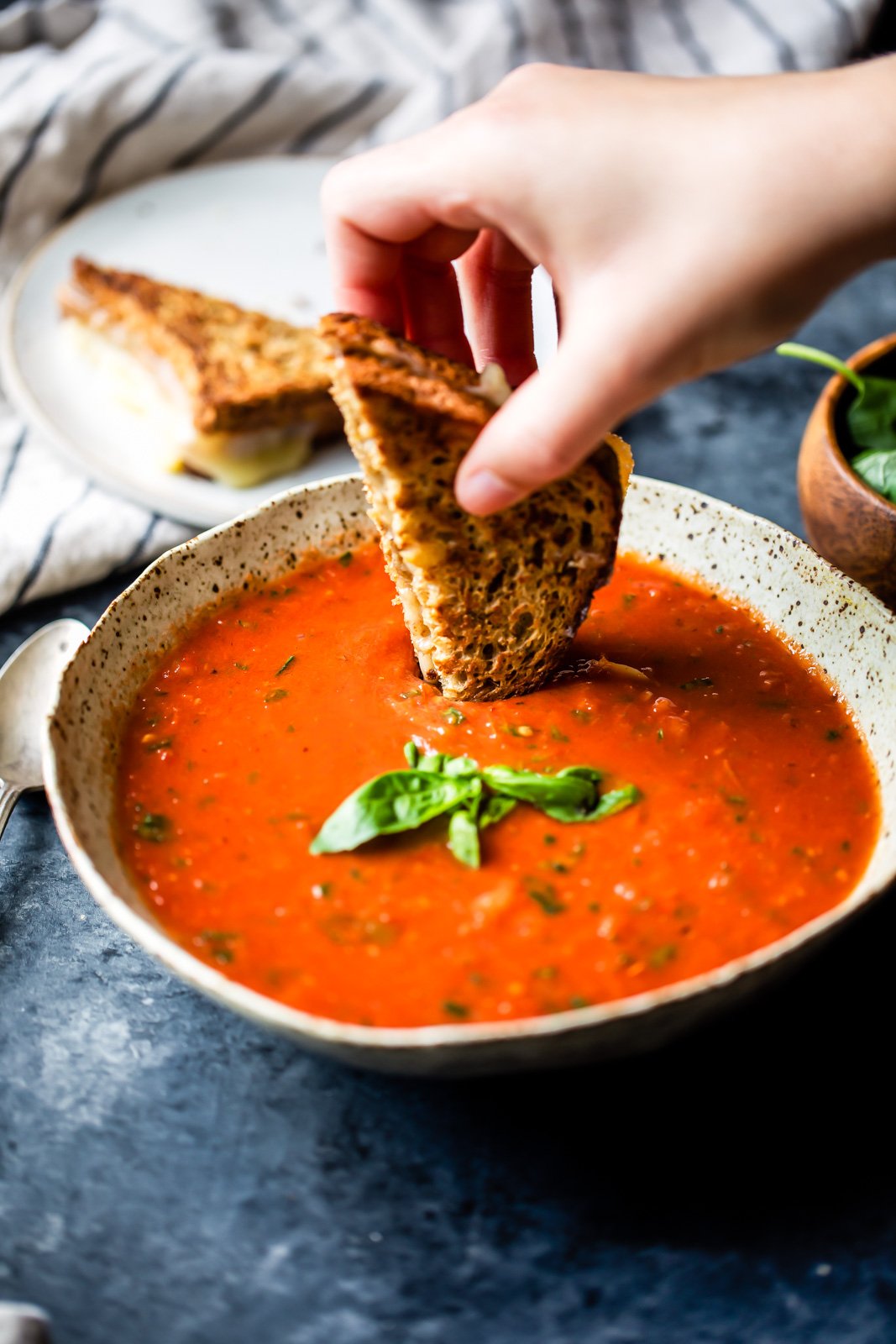 Loosing your taste or experiencing strange or unpleasant flavours in your mouth such metallic, salty or sour flavours is one of the most difficult to manage side effects of certain types of chemotherapy and radiation treatments. It is also an area where more research is needed. Unlike most other side effects, there are no medications available to help get the taste buds working properly and to remember what real food should taste like.
This means it is up to you to work out what tastes or flavours you can register and then start to get a bit wild or perhaps a bit weird with flavour mixtures, and to go to town with extra flavour additions such as sugar, salt, herbs, tomato ketchup, soya sauce, honey, apple juice, pineapple juice, elderflower cordial, vanilla milky flavours, mint, garlic, coriander, basil etc.
You need to work out what concoctions or mixtures of flavours to incorporate into your food so that you can at least register something. If you have completely lost your taste, then try to use lots of colours, different textures (crunch or smooth) and various temperatures to help keep your food interesting and manageable.  Keeping your mouth clean and fresh is also a must.
At times, low zinc levels can cause problems with taste acuity. So if you have lost your taste after having not eaten well for a period of time it is worth discussing with your doctor whether to have your zinc levels screened.
Experiment with the Food fix ideas for taste changes below.
Tips for Taste Changes
If your taste buds are not responding to the flavours you normally enjoy, adjust both flavours and textures (ie smooth or crunch) to find alternatives that can work for you at the moment.
Foods that are strong in flavour may be preferred - choose stronger flavours of enjoyed foods like a stronger cheese, Asian sauces or marinades, Lebanese spices like Harrissa, preserved lemon.
Sauces, seasonings, gravy, herbs, marinades, pickles and spices can all help to add extra taste.
Experiment with different foods and tastes or if there is no taste, add crunch or other textures like smooth, minced or fizz (try flavoured mineral waters).
Avoid very cold or hot foods.
If meat tastes bitter, try soaking in wine, soya sauce or fruit juices. also try avoiding foods sweetened with saccharine, as this may exacerbate this.
Clearing the palate with a glass of water with lemon juice before eating can help to enhance taste
Drink refreshing drinks such as herbal teas, orange juice or lemonade
Rinse or brush teeth before eating and keep your mouth fresh. Also use a toothpaste that is non-mint flavour –this may help to reduce an aberrant taste in the mouth
Try using a spray mister before and during meals or burn incense
If a metallic taste is present; try using plastic or glass utensils. Also try sucking on a sugar free mints, lemon drops or chewing gum
Avoid your absolute favourite foods and drinks altogether whilst taste changes persist –as this helps to avoid developing a dislike for them in the long term
Avoid the foods that taste strange but re-try every few weeks-as tastes may have changed back to normal. The most common foods affected by changes in taste are: citrus fruits, chocolate, tea and red meats.
Often the sweet tastes are the first to return and so it is worth trying more sweet marinades, honey, brown sugar and other sweet flavours. Meat is often better if it is marinade in a sweet or Asian type sauce. Heinz tomato soup and cold pineapple work for some people.
Here are some examples of flavour mixes to try with food.
Roasted Tomato and Basil Soup
Ingredients
8 -10 medium ripe tomatoes seeded cut into quarters
1 large sweet red capsicum cut in large chunks
2 15-oz cans diced tomatoes including the juice
4 cups chicken or vegetable broth (I use Massel)
2 medium onions
1 cup firmly packed finely chopped fresh basil leaves
1/2 cup sun dried tomatoes or 1 cup of Heinz tomato soup (a flavour many people crave)
1/4 cup cold pressed extra virgin olive oil
6 cloves of garlic
1/4 cup raw macadamias (optional to boost calories if needed)
2 tsp fresh thyme leaves (lemon thyme if available)
2 tsp sea salt or to taste (extra may be needed)
freshly ground black pepper to taste
Method
Preheat oven to 200 / 400 degrees.
Toss together the sweet peppers, tomato halves, 1/4 C of the olive oil, 1 tsp of the salt and a good sprinkle of cracked pepper.
Spread in single layer on a baking sheet and roast for about an hour.
Give them a good toss a couple of times during the cooking time to get an even roast.
In a large pot, saute the onions and garlic in a couple of tablespoons of olive oil, 1 tsp of the sea salt and the red pepper flakes for about 10 minutes just until the onions just start to brown.
Add in the canned tomatoes with all of their juices, the basil, thyme and the chicken or vegetable broth.
Add in the oven-roasted peppers and tomatoes with all of their juices and the sun dried tomatoes.
Bring this mixture to a boil and simmer uncovered for about 30 minutes.
Place the mixture in your blender (I use a Vitamix) in batches with the macadamias and blend until smooth and creamy.
Season to taste and serve with crusty buttered bread.  For extra protein and to turn into a meal you can add in some cooked, shredded chicken or a scoop of protein powder.
Experiment with the seasoning and flavours. Some people need 2-3 times more than usual to find a spot to hit.
Guacamole
Ingredients
2 avocados, peeled, stones removed, roughly chopped
4 green onions, thinly sliced
1 tomato, finely diced
1/4 cup coriander leaves, finely chopped
1 lime, juiced
Method
Place avocado in a shallow dish and mash with a fork until smooth. Add onions, tomato, coriander, 2 tablespoons lime juice and salt and pepper. Stir until well combined. Cover surface with plastic wrap. Refrigerate until ready to serve.
Notes
Guacamole will keep, covered, in the fridge for up to 3 days. For a creamier taste that is higher in energy, add 1/4 cup sour cream. Experiment with the amount of lime and coriander flavours.