Super quick green fish curry
Cooking Time: 10minutes for the curry + 20 minutes for the rice Serves: 4
---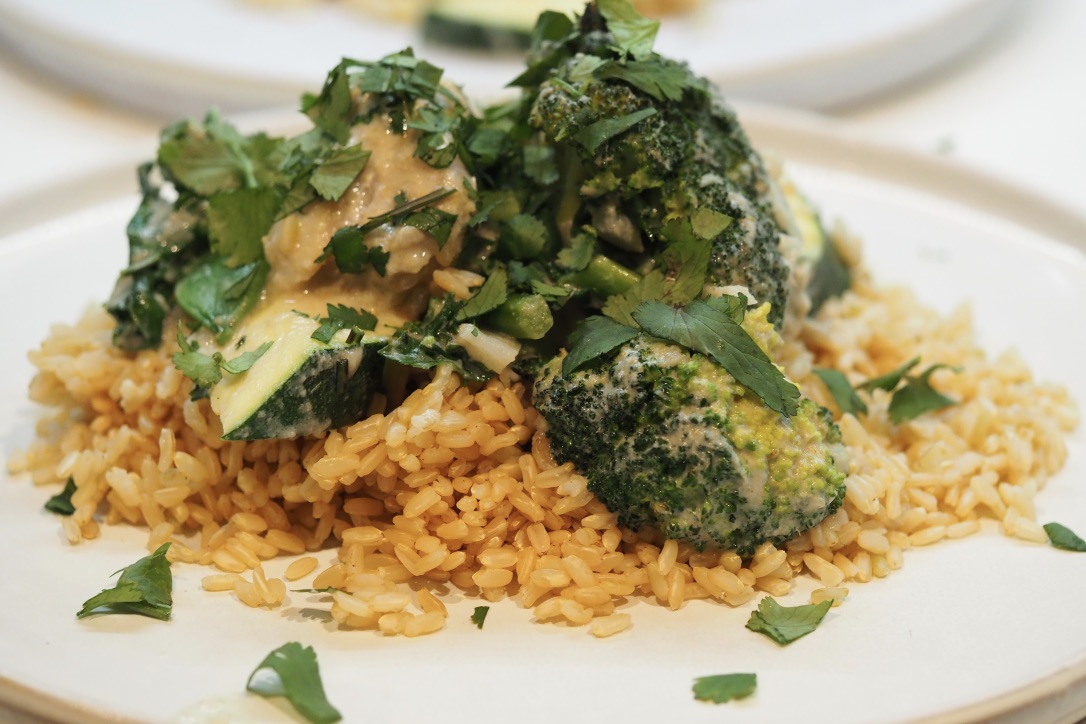 Goodness provided:  Not only is this a green curry that can be put together in 10-15 minutes, it is packed full with extra antioxidant rich dark green vegetables 
Ingredients
600g ling fillets or another firm white fish, cut into biggish pieces
2 tbsp of green curry paste
1 tbsp fish sauce
1 finely chopped brown onion
2 clove of garlic, crushed
400g of coconut milk
200g of coconut cream
small bunch of finely chopped coriander
Serve with a cup of brown rice
Method
Add two cups of brown rice into a large saucepan or microwave rice bowl. Cover with a few extra inches of water and cook on high for 15-20 minutes.
Add the chopped onion, garlic, green curry paste and coconut milk into wok and cook at a high heat for 1-2 minutes or until the sauce sizzles.
Reduce the heat to medium and then add in the chopped green vegetables, cook for 2 minutes
Then add in the coconut cream and fish, then reduce heat and simmer 5 -7 minutes or until the fish is cooked.
Serve the fish and curry sauce on a bed of brown rice, then garnish each plate with a good sprinkle or two of coriander.
Nutrition per serve 593Kcal, protein 38g, fat 26g, sat fat 20g, carbohydrate 55g, fibre 5g, sodium 489mg