Chicken Tangine with Figs and Olives
---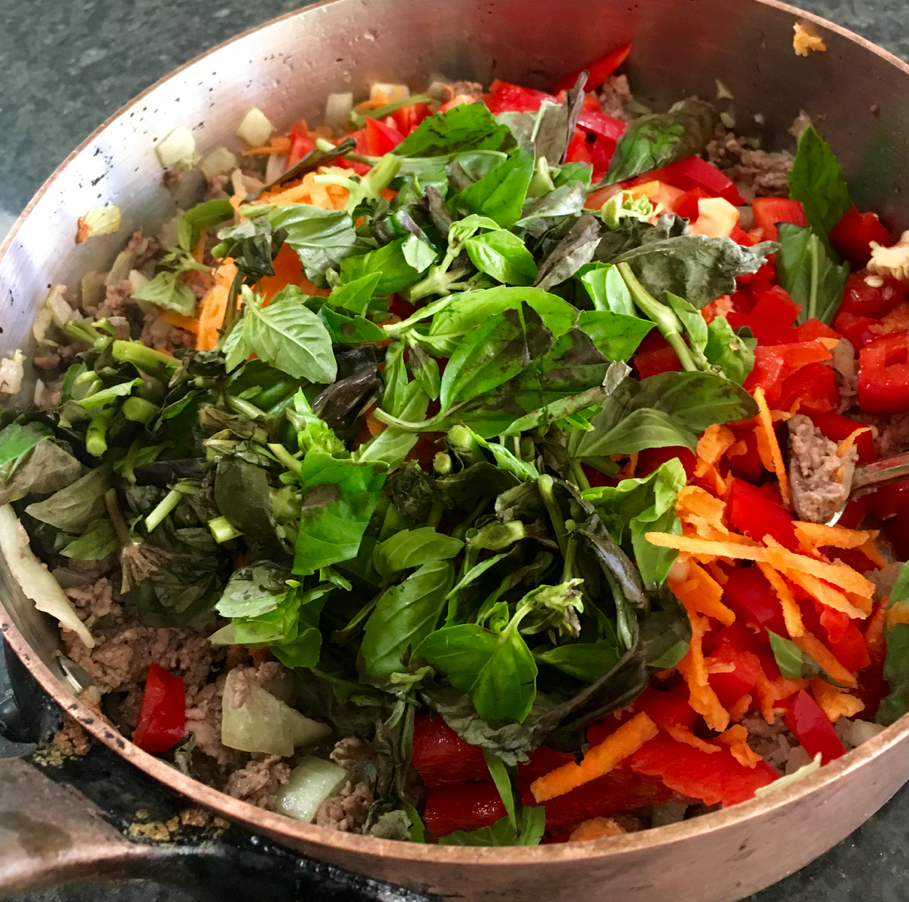 Ingredients
180g good-quality dark chocolate (45% or 70% cocoa), chopped (see Baker's Tips)
125g butter, cubed
60ml (1/4 cup) water
220g (1 cup) brown sugar, plus 2 tablespoons extra
85g (3/4 cup) hazelnut meal
25g (1/4 cup) desiccated coconut
3 eggs, at room temperature, separated
85g (1/4 cup) raspberry jam
Equipment
Slow/ fast cooker or large crock-pot, measuring spoons, chopping board, knives, storage container
Method
In a shallow bowl, mix 1 tbsp of olive oil with 4 cloves of crushed garlic, 1 tsp ground
ginger, 1 tsp sweet paprika, a good pinch of ea salt and pepper. Rub the spice paste all
over the chicken pieces.
---
Heat 2 tbsp olive oil in a fast/ slow cooker or a large crock pot and brown the chicken
pieces in batches, skin-side down, until browned.
---
Add 1 finely chopped onion, 400g tin of tomatoes, 2 tbsp tomato paste, 1 tsp harissa
paste or spices, 1 tbsp cinnamon, 1 tbsp cumin and 4 sliced carrots. Add 250ml chicken
stock or water and bring to a simmer, stirring. Pre-heat the oven to 160C. Put the crock pot
in the oven and cook for 60 minutes or cook for 4 hours on a low heat in the slow cooker.
---
Add 6 dried figs, 3 zucchini both chopped and 1/2 cup of green olives. Either refrigerate
or freeze (label and date) in a container or the crock pot