Chickpea, coconut yoghurt and spinach curry
Cooking Time: 20 minutes Serves: 4
---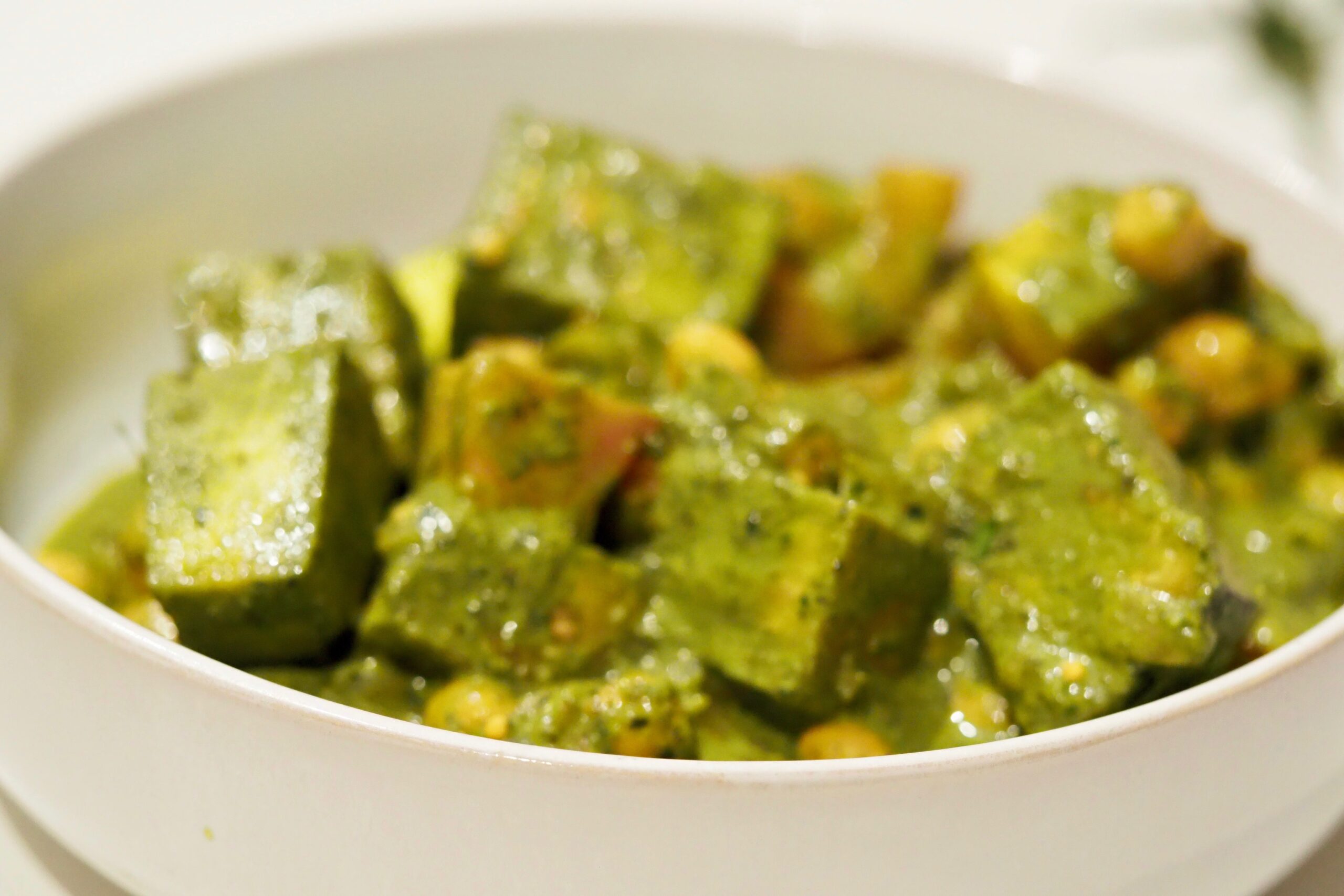 Goodness provided: This recipe packs in what I call the power plants. It is adapted from a recipe published by the UK vegetarian cook Ella. It is packed full of anti-oxidant and other phytonutrient fighters. It is high in protein, fibre and it is easy to eat. A vegetarian recipe that should be on the menu.
Ingredients
1 small tin of coconut cream
1 onion, finely chopped
4 garlic cloves, finely chopped
1 zucchini sliced
1 eggplant, diced
250g spinach
1 × 400g tin of lite coconut milk
2.5cm piece of ginger, peeled and finely chopped
1 tsp mustard seeds
1 tsp ground coriander
1 tbsp medium curry powder
1 tbsp ground cumin
24 cherry tomatoes, sliced
2 × 400g tin of chickpeas, drained and rinsed
1/2 lemon
2 tbsp plain yoghurt (low fat Greek or coconut yoghurt)
Pinch of chilli flakes (optional)
Salt and pepper
Put the coconut oil into a large saucepan with the onion, garlic and celery, and some salt and pepper, and let them cook on a medium heat for five to 10 minutes, until the celery and onion have softened.
In a separate pan, wilt 100g of spinach with a splash of boiling water. Once wilted, add half the coconut milk and use a hand blender to blitz the spinach, so that it's smooth.
Once the celery and onion have softened, add the ginger, mustard seeds, coriander, curry powder and cumin. Let the spices toast for a minute or so before adding the puréed spinach, cherry tomatoes, chickpeas and the rest of the coconut milk, plus a big sprinkling of salt and lots of pepper.
Turn the heat up until it starts to bubble, then turn down to a simmer. Simmer for 15–20 minutes, adding the rest of the spinach for the final few minutes. Once the spinach has wilted, add a squeeze of lemon and the yoghurt plus a sprinkling of chilli flakes, if you're using them, and serve.
Nutrition per serve
Per Serve: Energy 753 calories, Fat 37g, Protein 40g, Carb 74g, Sodium 1224mg