Anti-inflammatory Coconut Turmeric Bites (Aip & Paleo)
---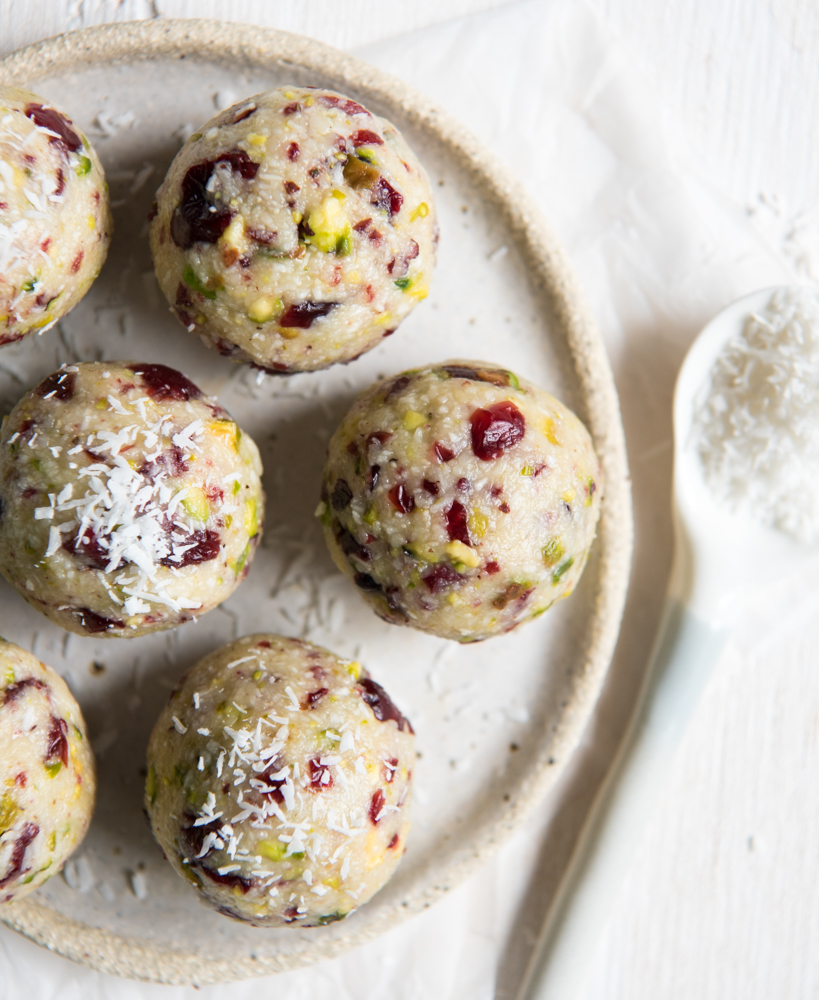 INGREDIENTS
1 cup coconut butter (also called coconut cream concentrate or coconut mana)
3/4 cup shredded coconut + 1/2 tsp for topping (I highly recommend tropical traditions for this)
1 tbsp coconut milk (or water)
1 tsp coconut oil
2 tsp turmeric
1/2 tsp cinnamon
Pinch of black pepper (omit for strict AIP)
1 tbsp honey (optional if you want to cut down on sugar, but it really helps balance the bitter taste of the turmeric)
INSTRUCTIONS
Add the coconut butter and the shredded coconut to a mixing bowl and stir well to combine. You want the coconut butter to be softened (but not melted), so depending on the consistency of yours, heat it in a double boiler over the stove if needed.
Add the remaining ingredients and combine.
Begin rolling the dough into balls about 1″ – 1 1/4″ in diameter, (or you can easily choose whichever size you'd like) and place onto a plate lined with parchment paper.
If desired, sprinkle about 1/2 tsp of shredded coconut on top of the bites.
Put the turmeric bites into the refrigerator and chill for a minimum of 30 minutes, or in the freezer for more of a bite.
Remove from the fridge and enjoy! Note that these are best enjoyed cold.
I just love how these guys are so easy to make and require no heat whatsoever. Perfect for summer, and definitely best right out of the fridge. They make a great snack to just keep in the fridge for a couple of days, or share with friends. I've been known to just grab one or two from the fridge when I'm feeling peckish, or bring it along for packed lunch. I hope you enjoy!