Get ahead with the CANcook menu program and anti-cancer eating recommendations
Find out how you easy, delicious and supportive meals
Cancook is a meal plan program that steps you through the essentials needed to plan, prep and eat meals that will help you to do and enjoy more.
WHAT THE BUNDLE INCLUDES
There are six weeks of menus and each week arms you with a carefully crafted menu plan, the shopping list, recipes, and instructions that show you can POWER PREP or batch cook a week's worth of meals in one go.
A trial of the menus is included with an initial consultation with Jane, or they are available for download on the CANutrition.
After you sign up you will be sent the CANcook menu and meal prep program. This includes 6 weeks of inspirational and family-orientated meals.
You will learn the real art of eating well, as well as (re)-discover eating and cooking to help you to enjoy and be able to do more.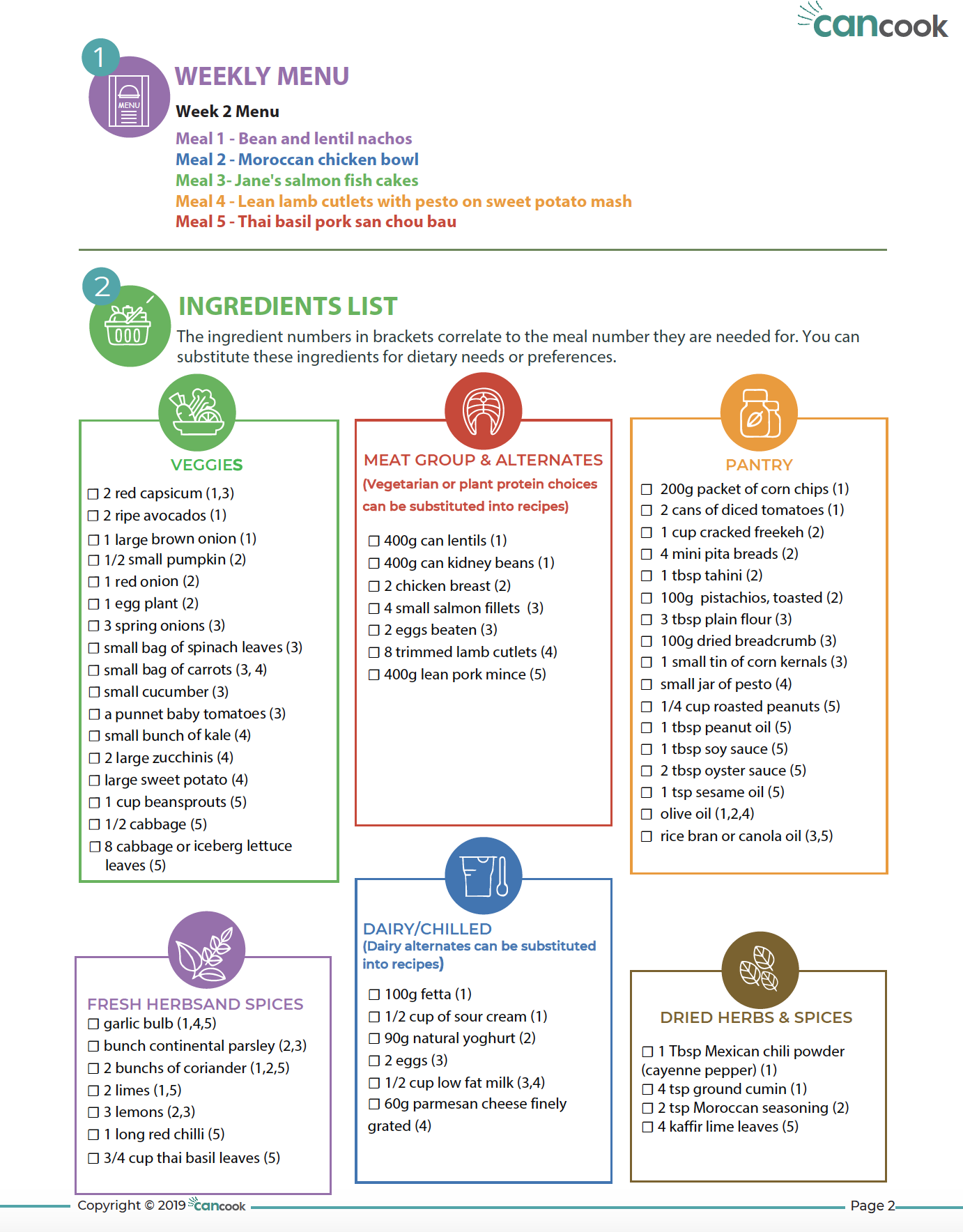 Weekly shopping lists (that are flexible)
Each menu comes with an ingredient list that is flexible. The ingredients in the weekly shopping list are number coded to each of the menu options. This means you can either leave a menu item out or look at the dish recipe to decide if you want to switch it to something you may already have in your pantry stocks or a more suitable or special need alternative.

An option to do some of the meal prep tasks in advance
The unique difference the CANcook recipes offer is the option to incorporate a structured meal prep session in advance. The recipe pack includes what is called power prep steps. This is where you can bulk prep lots of similar ingredients in advance and set your week up with up to five meal bases that are basically ready to go on the day you choose to serve up the meal. The prepped ingredients or meal bases can be stored in pyrex type containers or even zip-lock bags in the fridge or freezer. Setting time aside to prep some of your meals in advance can make a big difference to how well you eat across the week. It can also give you some relaxing time out and I suggest that you dot it with some wireless earph0ones and tune into y podcast, an audible book or relaxing music.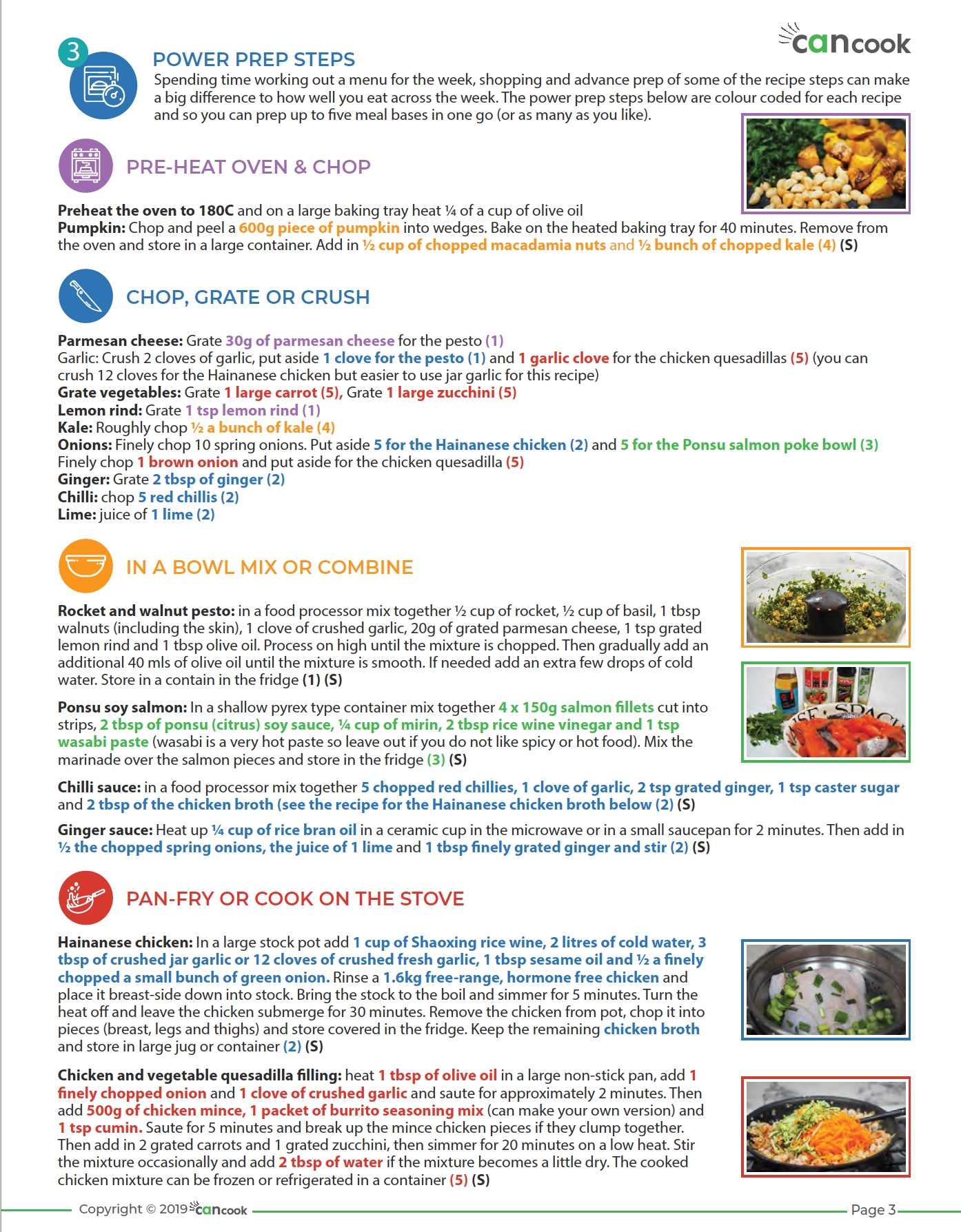 Mouth watering meals that support and nourish you
With a clear menu plan, the ingredients needed on hand, a bit of advanced meal prep, you will be able to serve up speedy, delicious dinners that will give you magic feeling. All meals are designed to be quick and easy and if you manage to do the prep in advance the final steps needed to serve up should only take around 10 minutes or so.